Under Rody Duterte's tutelage, media persecution such as the shutting down of ABS-CBN and the prosecution of Rappler and Maria Ressa, not to mention the red tagging, cyber libel, physical hard and killing of journalists made the Philippines one of the most dangerous places for journalists in the world.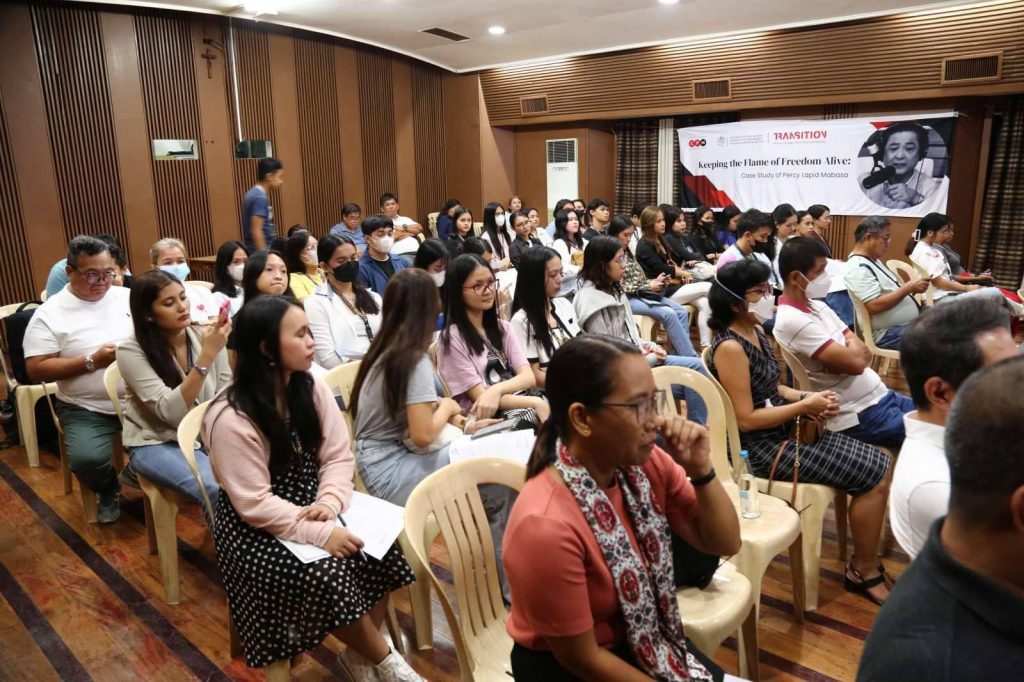 After Duterte's regime, the state of press freedom in the Philippines has not improved under the administration of President Ferdinand Marcos Jr., according to the senior researcher of the Asia Division of Human Rights Watch Caloy Conde at the Mindanao leg of the forum series, "Keeping the Flame of Freedom Alive: The Case of Percy Lapid."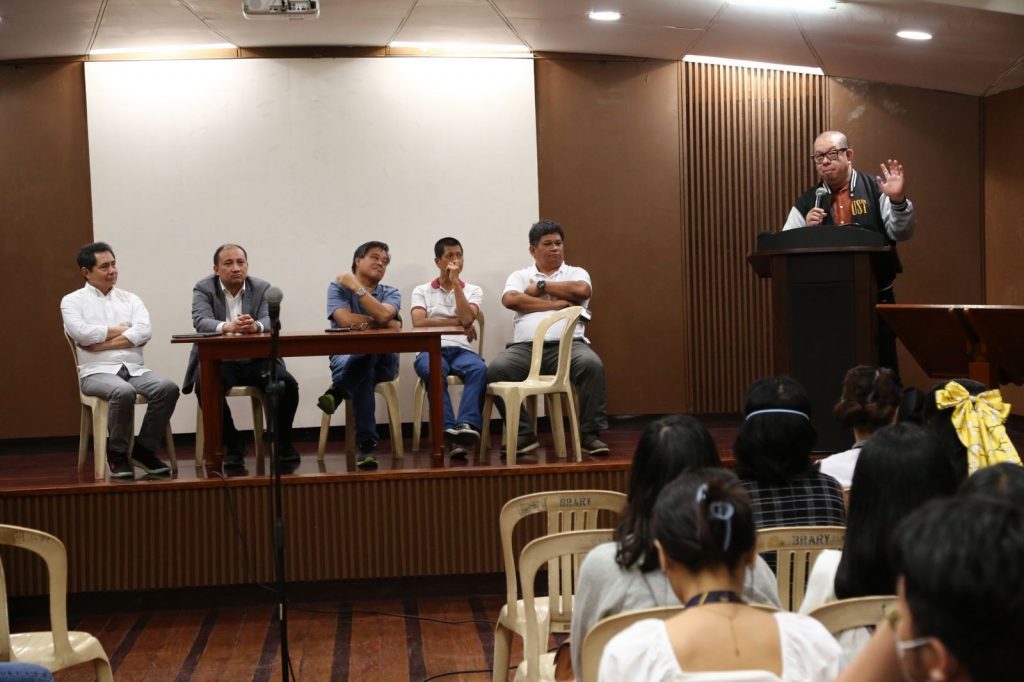 "There is a myth going around that things are improving in the Philippines. The myth is being pedaled by the government before the European Union and the United States. I am personally aghast because this is not true. I testified in the European Parliament Sub-Committee on Human Right that they are being lied to," Conde told over a hundred communication students from Xavier University and University of Science and Technology Southern Philippines in Cagayan de Oro City.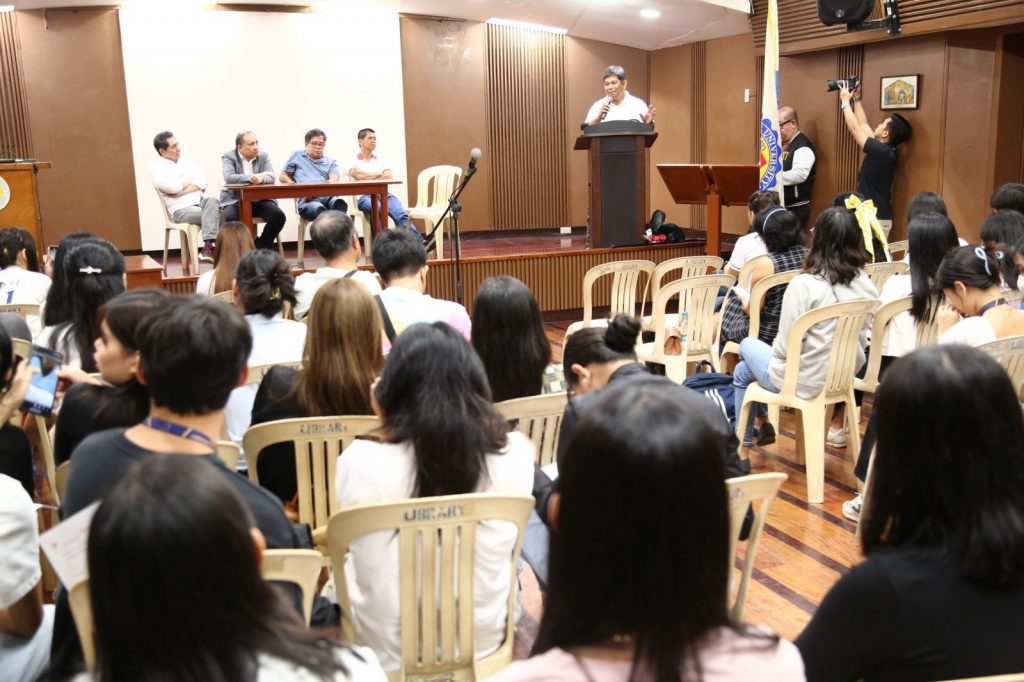 "On a daily basis, journalists are being harassed on social media and there is red tagging—the favorite weapon of government…People who are red-tagged end up dead or physically injured in many instances—many of them are journalists, activists, civil society critics," Conde said as a panelist at the forum organized to commemorate the first year of the assassination of popular hard-hitting broadcaster Percy Lapid in Manila on October 3, 2022.
Keynote speaker Atty. Gilbert Andres, chairperson of Advocates for Freedom of Expression-Southeast Asia and a lawyer for the families of those killed in the Ampatuan, Maguindanao Massacre in 2009, said the forum commemorates a gross violation of human rights.
"The murder of a journalist is the most serious kind of censorship there is. That is the ultimate censorship, the murder of a journalist," Andres said, adding that he hopes that more public discussions on press freedom are organized for students of communication and journalism.
During the open forum, a student asked the panel of speakers, "What is your advice to us future journalists and lawyers when it seems terrifying to enter a career where your life can end with a bullet?"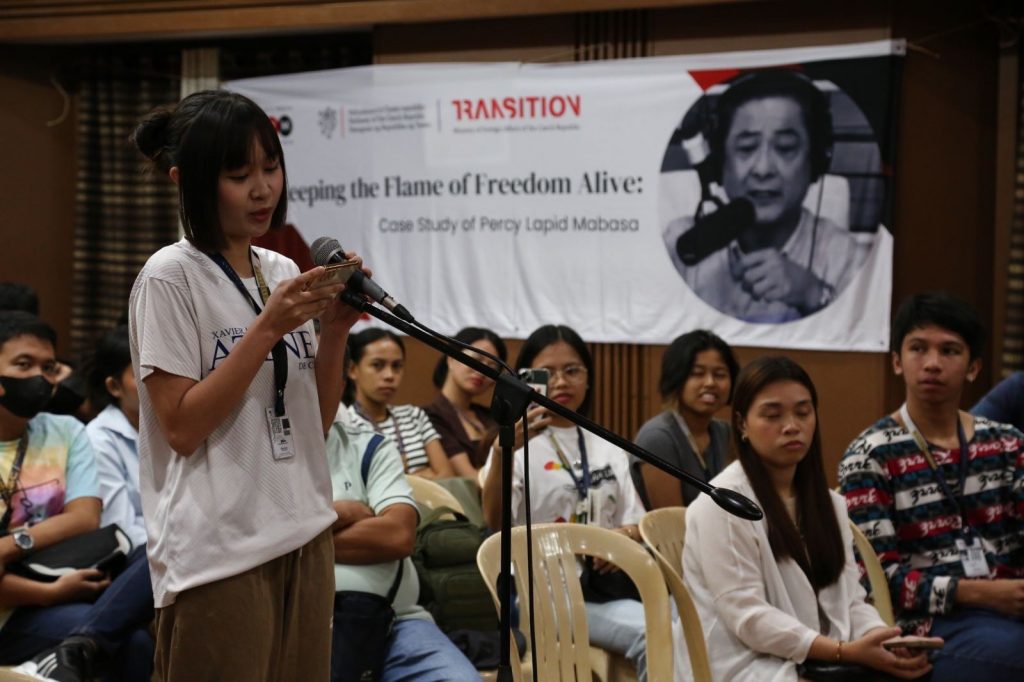 Roy Mabasa, Percy Lapid's brother who is also a journalist, said: "Take the challenge…Tell the truth whoever it hurts." Earlier, in his opening remarks, Mabasa quoted his brother, "Ang pagsasabi ng totoo ay isang tungkulin at di dapat na ituring na katapangan (Speaking the truth is a duty, and should not be considered a courageous act)."
Bobby Timonera, editor in chief of MindaNews and was a subject of military surveillance, said his attitude has always been a little fatalistic. He advised, "Your defense is to write the truth, to be fair and balanced…Always get their side…Getting all sides may not be a protection but fairness, probably [that would make you] safe.
JB Deveza, who teaches development communication at Xavier University, said: "Ako I wonder what kind of life you live if you live in fear. Be accurate, balanced, and fair in your reports. Time and again, these won't protect if you go against syndicates, interest groups, politicians. But a job needs to be done. When it comes, it comes."
The series of forums, which kicked off at Silliman University in Dumaguete City last August 26, was organized by the People's Media Advocacy Asia-Center for People's Media (PMAA-CPM) and the Mabasa family, with the support of the Czech Republic through its embassy in Manila.