The Korean Cultural Center in the Philippines and the National Museum of the Philippines are delighted to present a mesmerizing musical event entitled "Cultural Crescendo: Phil-Kor Mini Concert," which will take place on October 3, 2023, from 2:00 PM to 3:00 PM at the historic Old Senate Session Hall, National Museum of Fine Arts.
This event is a part of the dual celebration of Museum and Galleries Month in the Philippines and the National Foundation Day of Korea (October 3), both observed in the month of October.
In a harmonious blend of tradition and modernity, two exceptional groups of young musicians, Haru from the Korea National University of Arts and TUGMA from the University of the Philippines – Diliman, will grace the stage and transport the audience on a musical journey that transcends borders.
Haru, known for their innovative approach to traditional Korean music, will present a fusion Pansori performance. Pansori is a captivating traditional art form that melds the powerful vocals of a solo singer with rhythmic drum accompaniment, engaging the audience in an enchanting narrative through music. Haru, consisting of four members (vocalist, *gayageum, *ajeang, and percussion), will perform a creative dramatic Pansori entitled 'The Emperor's New Clothes'. Haru's unique rendition of the famous fable will surely provide a memorable experience for attendees.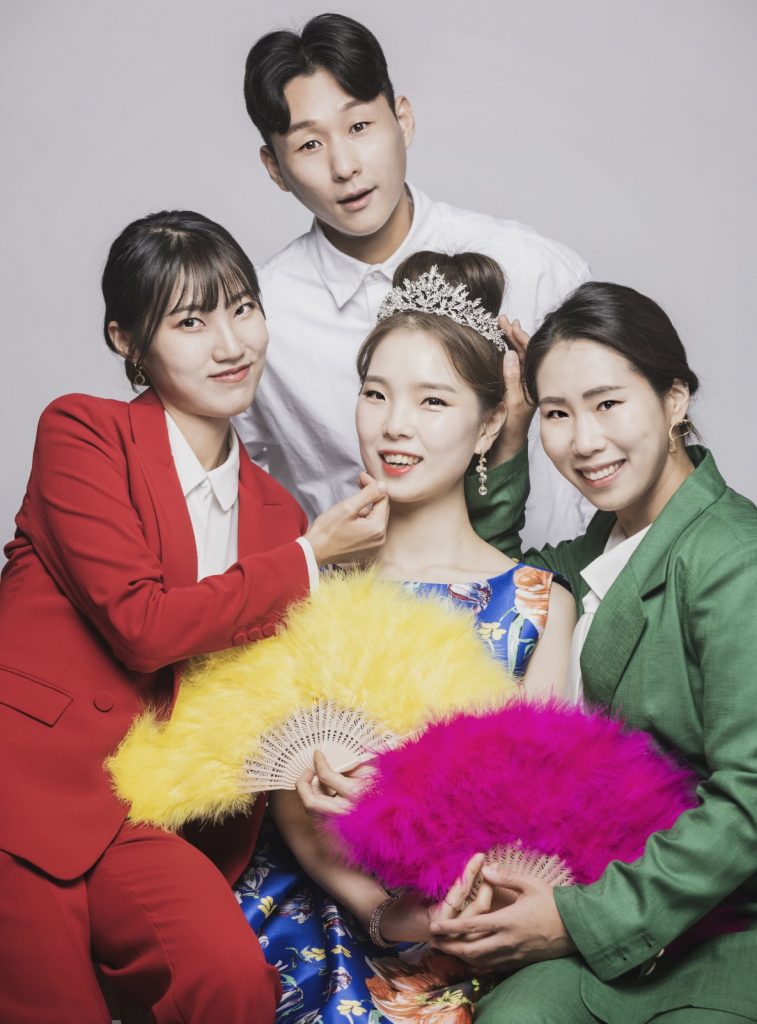 *Gayageum and ajeang are traditional strings instruments of Korea
Tugtugang Music Aystatika, affectionately known as TUGMA, will showcase the rich cultural heritage of the Philippines through their ensemble performance. Featuring traditional Filipino instruments like Kulintang and Tongatong, TUGMA takes you on a musical journey of the Philippines from northern Ifugao to the southern Maguindanao. With a deep-rooted passion for preserving and revitalizing indigenous Filipino sounds, TUGMA's performance is set to evoke a sense of national pride and cultural appreciation.

The highlight of the event will be the collaborative sets by both groups, where they will explore and celebrate each other's music. The two groups will perform together the famous Korean folk song 'Arirang', and 'Salidummay', a melodic Filipino folk song originating from the northern region of the Philippines. This cross-cultural exchange promises to create a harmonious convergence of two distinct musical worlds.
"Cultural Crescendo: Phil-Kor Mini Concert" is a free-admission event without registration, open to all who wish to immerse themselves in the beauty of traditional music, reimagined for the modern era.
Join us on October 3 at the Old Senate Session Hall – a special place in the country's history, as it once served as the seat of the Philippine Senate – as we embark in another 'one for the books' kind of event through the harmonic performances to witness.
KCC's Social Media Channels:
Website: https://phil.korean-culture.org/EN
Facebook: https://www.facebook.com/KoreanCulturalCenterPH
Instagram: https://www.instagram.com/kccphil/
Twitter: https://twitter.com/KCCPHIL
YouTube: https://www.youtube.com/@kccphil