On 18 November 2023, the Embassy of Japan in the Philippines joined the inauguration ceremony for the sets of agriculture machinery given to the sugarcane farmers by Japan, held in Bacolod City, Negros Occidental.
Grace by Japan Embassy's First Secretary and Agriculture Attaché, Mr. Tachikawa Jumpei joined the ceremony, together with Department of Agriculture Secretary Francisco T. Laurel Jr., Sugar Regulatory Administrator Pablo Luis S. Azcona, Negros Occidental Governor Eugenio Jose V. Lacson, Bacolod City Mayor Alfredo B. Benitez, Sugar Regulatory Administration Board Member-Planter's Representative David Andrew Sanson, along with other local government officials and farmer beneficiaries.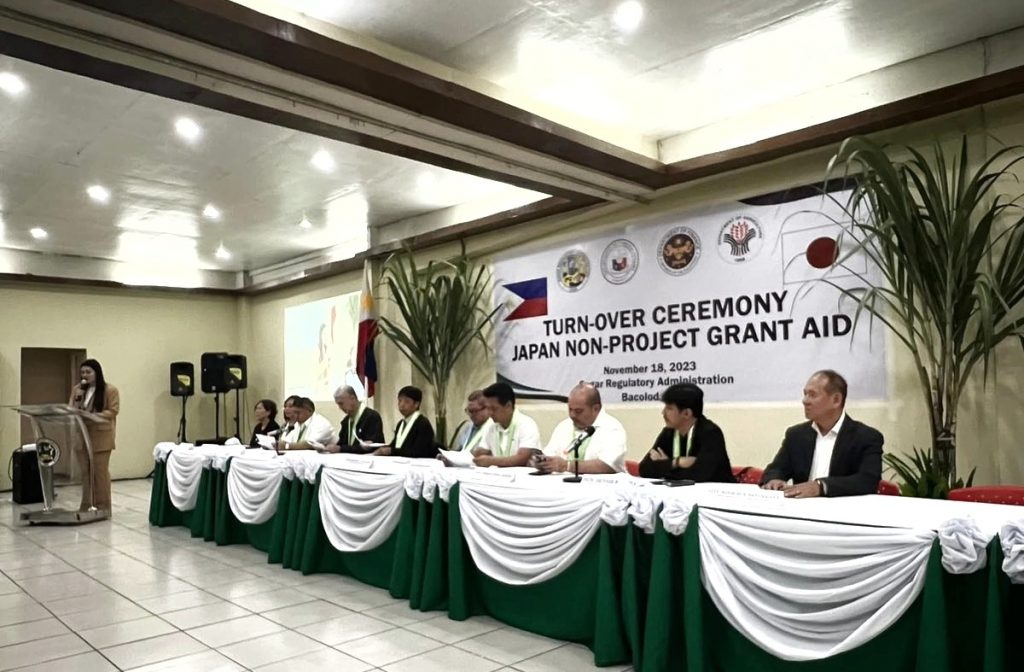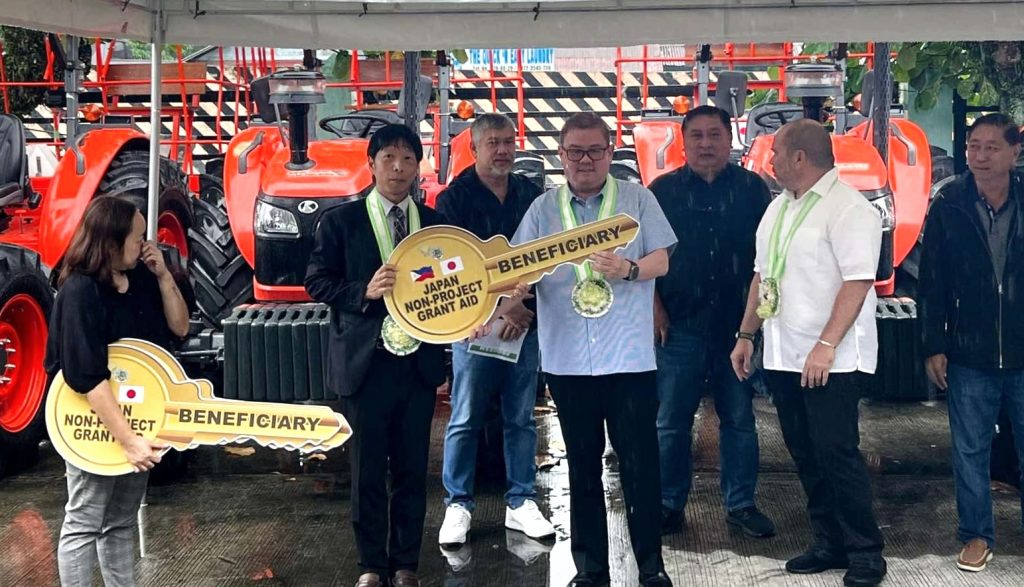 Negros Occidental, the Philippines' foremost sugar-producing province, contributes almost half of the country's total sugar production. However, with the increasing demand for sugar locally and internationally, there is a crucial need to augment productivity and efficiency while supporting sugarcane farmers in improving their income. To address this, the Philippine government has implemented a farm mechanization program, supplying the necessary agricultural machinery and equipment for efficient planting, cultivation, care, and harvesting of sugarcane.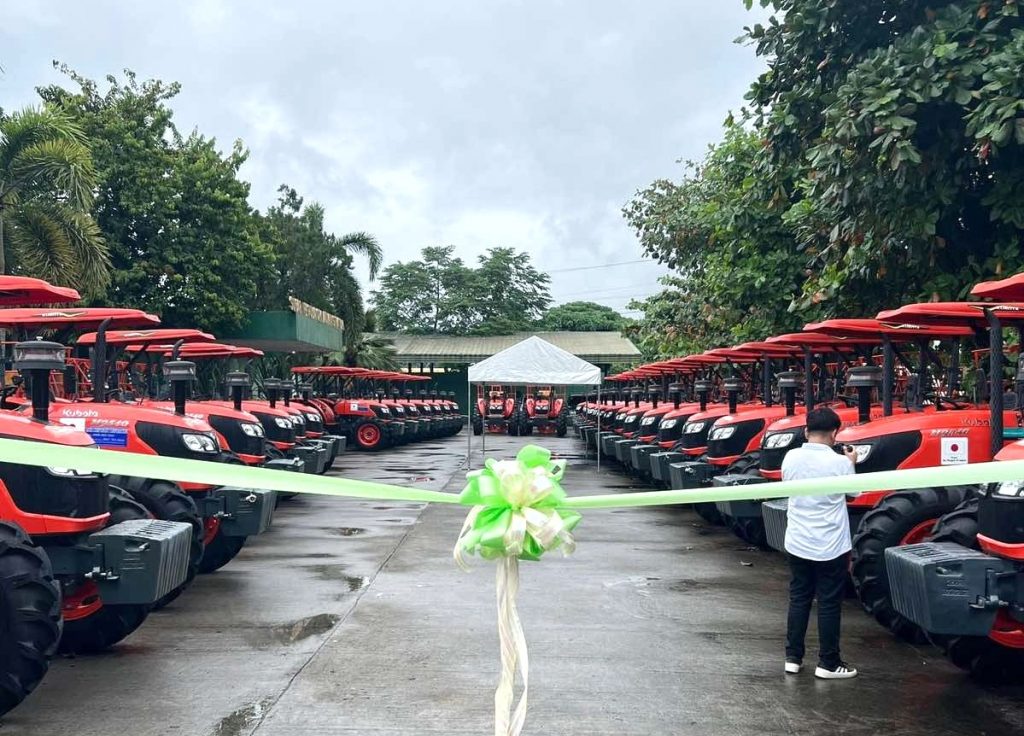 The Government of Japan has consistently shown support for the Philippine agriculture sector. To help boost the sugarcane industry, Japan provides 80 farm tractors and 48 mechanical planters for sugarcane farmers all over the Philippines including Negros Occidental through the PHP 314 million Non-Project Grant Aid, one of Japan's ODA schemes. In his speech, Mr. Tachikawa recognized the significant role of the sugarcane industry in the country's economic and social development. He expressed Japan's steadfast commitment to assisting the Philippines in creating better solutions for the agriculture sector.