By Victoria "NIKE" De Dios
Following the allegation of fraud case filed by its subcontractor Datem Inc. and its claim for ₱1 billion from Megaworld representing the unpaid dues of ₱873.3 million for services it rendered to the company.
Speaking to THEPHILBIZNEWS, Megaworld Corporation debunked and clarified why the payment for DATEM is withheld.

"DATEM's claim is preposterous. It's one-sided, self-serving, and unfair to the standing reputation of our company and stakeholders. DATEM wants to disparage us without even considering the fact which is known to them at the onset that they have failed in their commitment to deliver excellently and on time to complete the construction of the project that has been assigned to them," it said.
Photos from Megaworld below show the 18 Avenue Triomphe Project as of August 2022 before EEI took over the project (left) and (right) as of October 2022 start of the project when EEI started with takeover works: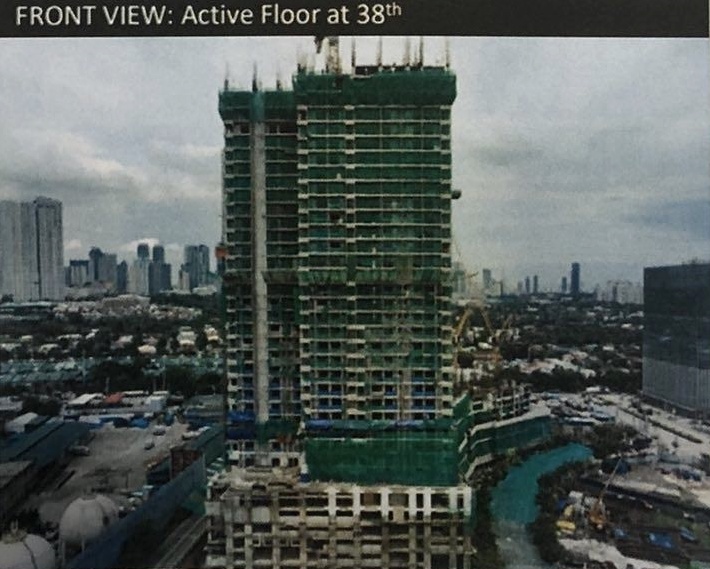 "We also have a commitment with our clients for the completion and proper turnover of the properties. Consequently, Megaworld was forced to have other contractors take over the projects," Megaworld said.
Meanwhile, the Quezon City regional trial court issued a court order freezing the five projects of Megaworld as Datem demanded payment for their accounts receivable.
Below is the full statement of Megaworld sent to THEPHILBIZNEWS:
DATEM, Inc. repeatedly failed to fulfill its obligation to Megaworld in completing the projects that have been assigned to them.
Because of this, Megaworld was forced to have other contractors take over the projects due to DATEM's gross negligence and blatant disregard for project completion timelines.
After the lockdown was lifted, DATEM could not catch up with the completion of works for the projects contracted to them. Despite many meetings with their president, Mr. Levy Espiritu, DATEM continued to fail in fulfilling their obligations and worked slower compared to other similar-sized or even smaller contractors. They also consistently missed the completion dates they committed to Megaworld.
Despite their chronic failure to deliver the projects, DATEM demanded a huge amount of claims and adjustments, which Megaworld finds unreasonable considering their bad, substandard, and extremely poor performance as a contractor.
To set the record straight, Megaworld has not evaded any substantial claim for payments from Datem, even if they failed to deliver on their commitments. In fact, Megaworld incurred additional costs because of their delays.
DATEM's move to have Megaworld's assets frozen is ridiculous and absurd considering the fact that the Php 873 million they are claiming is just a meager 0.2% of the total assets of Megaworld.
Clearly, this is DATEM's malicious tactics to garner public sympathy and challenge the integrity and good corporate citizenship of Megaworld.
Megaworld never committed fraud in its dealings with DATEM. Perhaps, what is considered fraudulent is demanding for payments for the projects they failed to deliver excellently and on time.
This statement was also sent to the media following the earlier report published by Bilyonaryo.

Megaworld lamented DATEM's forum shopping tactic by disparaging Megaworl before the court of public opinion. It said, "We cannot understand and really surprised why DATEM is resorting to this kind of move. They want us to pay them when they know that their project within us has not been completed. The tactic they are using negative publicity filled with malice and bad faith against Megaworld and this doesn't sit well with us."
"We are a publicly listed company and we assure the public that Megaworld continues to be financially strong as you can see in all our financial performances and these financial statements are publicly available. Their (Datem) demand for around PhP 837 million is merely 0.2% or less than ½ of 1 percent of Megaworld's current total assets, and that is really ridiculous."
In closing, Megaworld said to THEPHILBIZNEWS, that a legal suit is imminent and this is being taken care of by Megaworld's legal team.