Two Filipinos under a scholarship program of the Japan International Cooperation Agency (JICA) graduated recently and made their mark as promising scholars in Japan's leading universities.
Dwane Darcy Cayonte, a Senior Science Research Specialist at the Department of Energy (DOE) and John Paul Almonte, a Senior Science Research Specialist at the Philippine Space Agency (PhilSA), were two of the recent Filipino graduates under the JICA Knowledge Co-Creation Program (KCCP) that aims to develop Filipino human resources toward the sustainable and prosperous future of the Philippines, while also contributing to strengthen Japan-Philippines bilateral relations.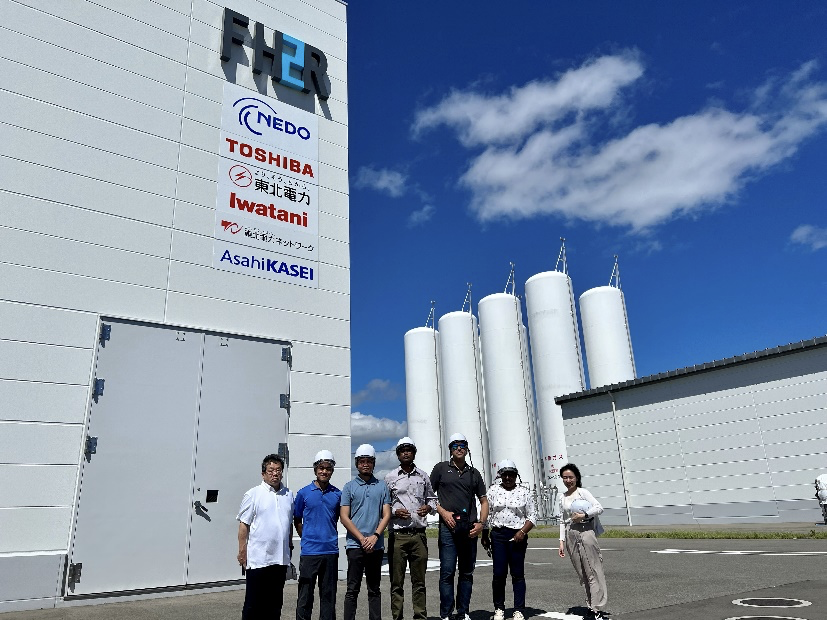 Cayonte, 3rd from the left, during one of their study visits in renewable energy facilities in Japan.
Cayonte completed his Master's in Public Policy at Japan's National Graduate Institute for Policy Studies (GRIPS), specifically under JICA's KCCP Energy Policy Program while Almonte finished his Master's in Electrical and Space Systems Engineering at Kyushu Institute of Technology (Kyutech), under JICA's KCCP on Human Resource Development for Space Technology.
"I'd like to apply my knowledge from Japan in developing sustainable energy solutions and policies, particularly in the Philippines' off-grid areas," shares Cayonte. His paper "Economic Implications of Power System Reliability in Off-Grid Areas" cites Philippine examples to highlight the need for improving electricity reliability in remote areas to equalize access to essential public services.
His paper particularly pointed out the detrimental effect of power outages to the economic development of off-grid areas. In the study sites in the MIMAROPA region, a mere one percent increase in power outage frequency and duration leads to GDP reduction of 0.01% to 0.025%.
During his studies, Cayonte also visited various research institutes and facilities, including renewable energy, which allowed him to witness the real-world application of Japan's modern energy technology and infrastructure. "The JICA scholarship gave me the opportunity to have the necessary tools, mindset, and connections to make further contributions to the Philippine energy sector." 
Meanwhile, ICA's first Filipino scholar in its space program, John Paul Almonte, also finished his scholarship in the area of space technology. His research focused on "Development of Modular Satellite Tracking System for Store and Forward Ground Sensor Terminals," which aims to allow a more stable communication with the satellite for remote data collection in various fields such as disaster risk reduction, agriculture, and telemedicine, among others.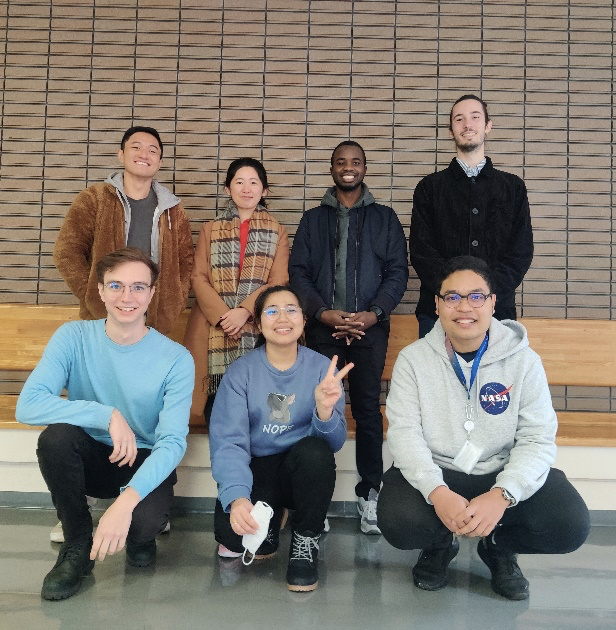 Almonte (top left most) and his batchmates in the Space Engineering International Course of Kyutech.

Under the scholarship, he had immersion activities with Japan Aerospace Exploration Agency (JAXA) and the Japanese private sector. "The study experience did not only broaden my perspective in the technical aspects of space technology development, but more so, in learning from Japan's efforts to advance their space ecosystem."
JICA's KCCP is one of the prestigious programs offered by a bilateral partner to the Philippines. Filipino scholars do not only discover solutions to global issues from their Japanese study experiences, they also are able to build a foundation in terms of policy making from Japanese experts and universities.