The Embassy of Malaysia in Manila organized a joint celebration of Deepavali and Christmas at the Ambassador's Residence on 12 November 2023. More than 150 guests were invited to the event.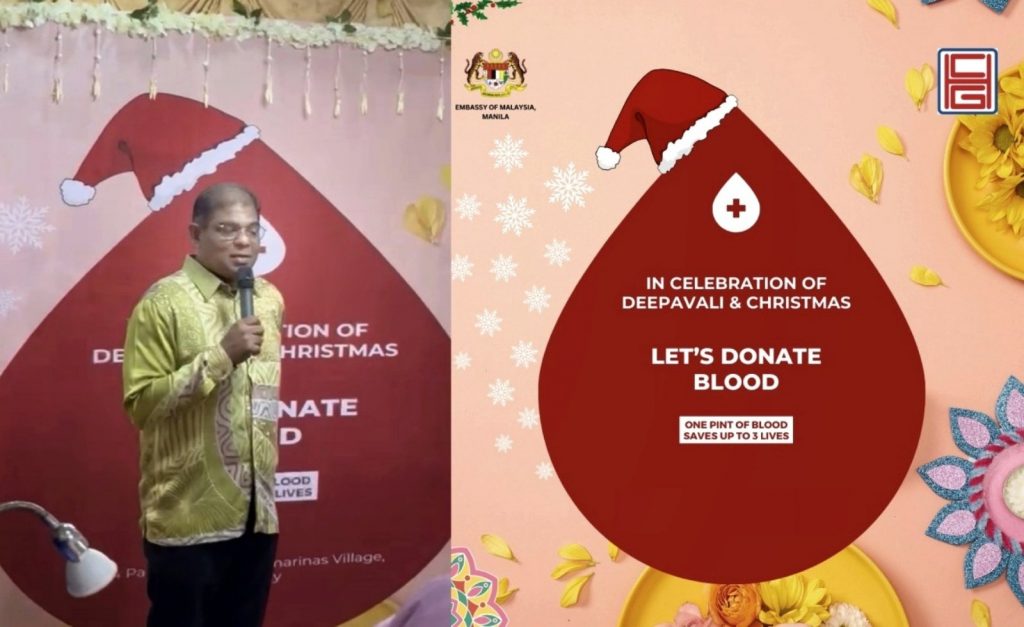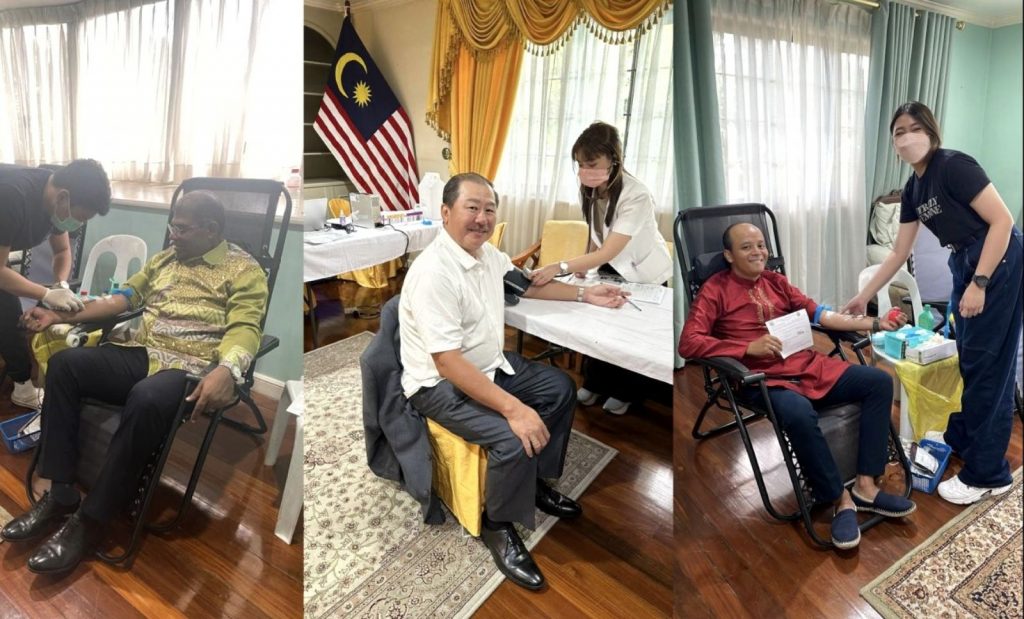 (In photo from left, Ambassador Castelino leads the blood donation held in his residence in Makati)
Joining the celebration are the officers of the Embassy and their families, the locally recruited staff and their families, and Malaysian diaspora in the Philippines. Also gracing the event are members of the diplomatic corps, government officials, and heads of Malaysian companies in the Philippines. Guests were all dressed up in colorful Deepavali and Christmas costumes. They were treated to a sumptuous meal of varied dishes; butter rice, roasted chicken, lamb curry, vegetarian dhal curry, vegetarian samosa, and fruits.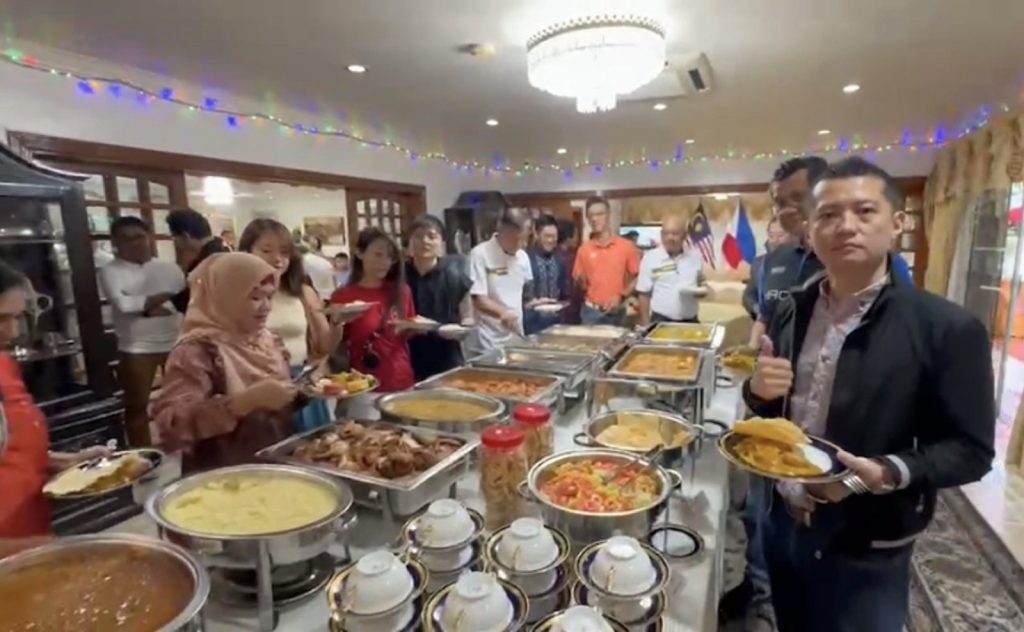 Among the programs were the traditional exchanging of gifts, and best costume competition. The Embassy also collaborated with the Chinese General Hospital and Medical Centre, Manila to organize a blood donation drive during the event, as part of its CSR project, to give back to the local community. A total of 25 guests donated their blood to this noble cause.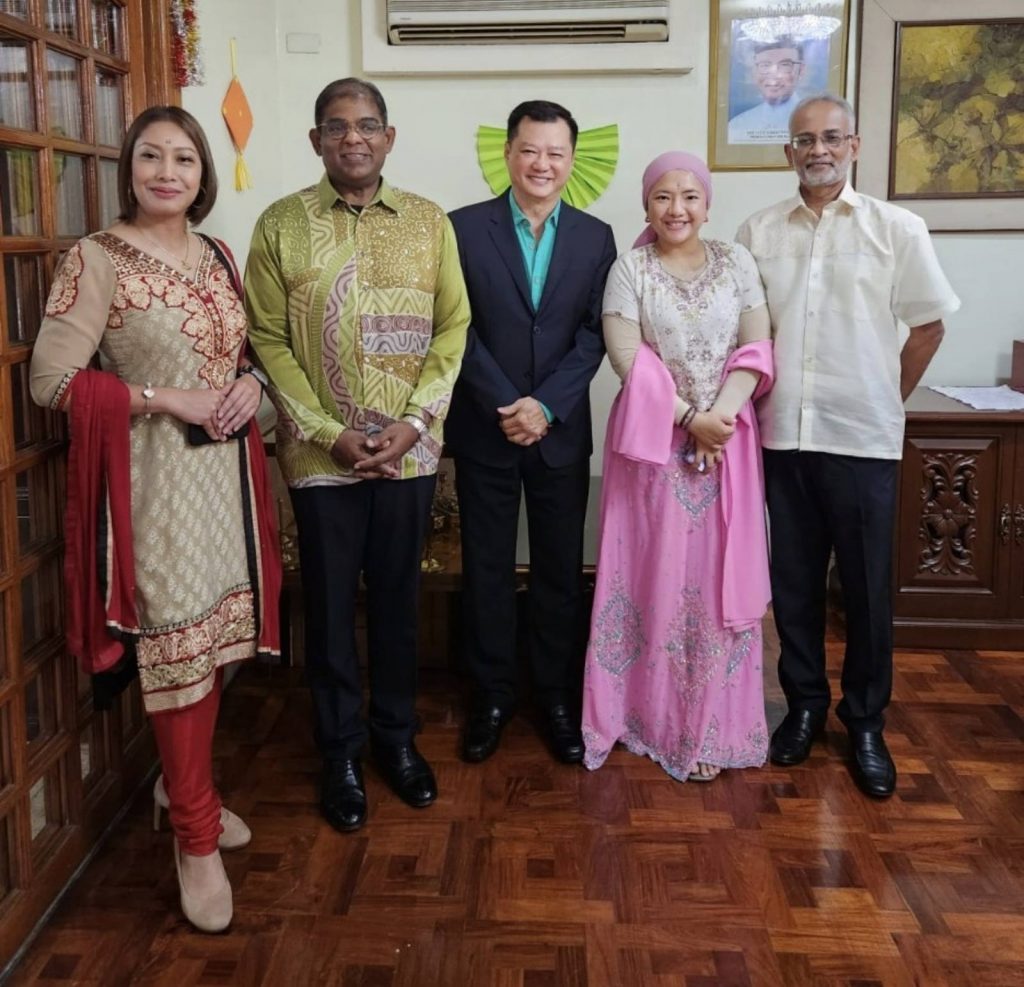 The joint Deepavali and Christmas celebrations organized by the Embassy showcased Malaysia's respect for all religions and unity as they celebrate these special celebrations as one nation. It also signifies Malaysia's commitment to building a society of peace, harmony, thriving, and peace, in line with the concept of Masyarakat Malaysia Madani.