Text and photos by Marinel Peroy
With its strategic geographical location in the heart of Europe, its promising economic prospects, and its abundant pool of highly skilled tech professionals — Poland's IT and technology sector is experiencing robust growth — positioning the nation as a leading and rapidly emerging global technology hub.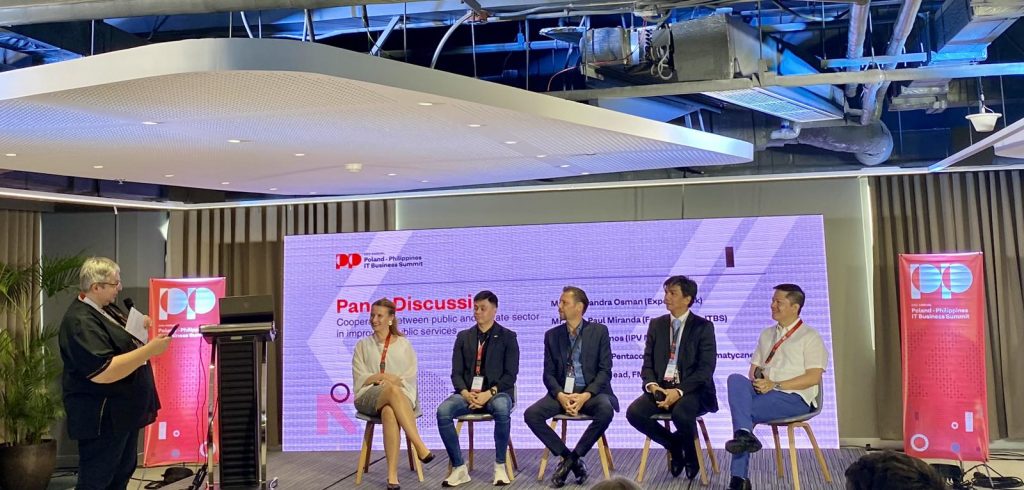 (Photo shows, Bartek Wasiewski, Head of Polish Investment and Trade Agency Foreign Trade Office in Manila moderates the panel discussion with experts on cybersecurity, fintech, and artificial intelligence.)
As the Philippines and Poland celebrate their 50th bilateral relations this year, both countries are dedicated to bolstering trade and investment cooperation in vital business sectors, such as the information and communication technology (ICT) industry.
This vision has paved the way to successfully host the 2nd Annual IT Poland-Philippines Business Summit which brought together top minds in the fields of cybersecurity, fintech, and artificial intelligence from both countries.
Held on October 24, 2023, at Brittany Hotel, BGC, Taguig City, the event was organized by the Embassy of the Republic of Poland in Manila, the Polish Investment and Trade Agency – Manila Foreign Trade Office, and Honorary Consul General of Poland Fernandino Lising. In partnership with Spiderhook Technologies, the summit served as a significant platform for fostering collaboration between Poland and the Philippines in these cutting-edge sectors.
"ICT is the most innovative sector of the Polish economy. Poland's digital economy is most valuable in regions — central and eastern Europe… In the Polish ICT sector, there are over 2,500 companies [that] employ 10 or more people, and Polish programmers have long been at the work forefront of many influential rankings," said Polish Ambassador Jarosław Szczepankiewicz on Tuesday.
Ambassador Szczepankiewicz also highlighted that Poland manufactures hardware and software, including artificial intelligence (AI) and machine learning.
Moreover, the event went beyond technological discussions as it also underscored the necessity of fostering cooperation between the public and private sectors to enhance public services. Additionally, it presented a platform to compare and contrast global and local approaches to pressing issues. Key presenters and special guests engaged in thought-provoking dialogues on the dynamics of public services and the interplay between global and local strategies.
Enhancing Phl-Poland Digital Collaboration
One of the event's highlights was the signing of the Memorandum of Understanding (MoU) between Fintech Alliance PH and FinTech Poland which aims to foster collaboration and promote cooperation between the fintech industries of the Philippines and Poland.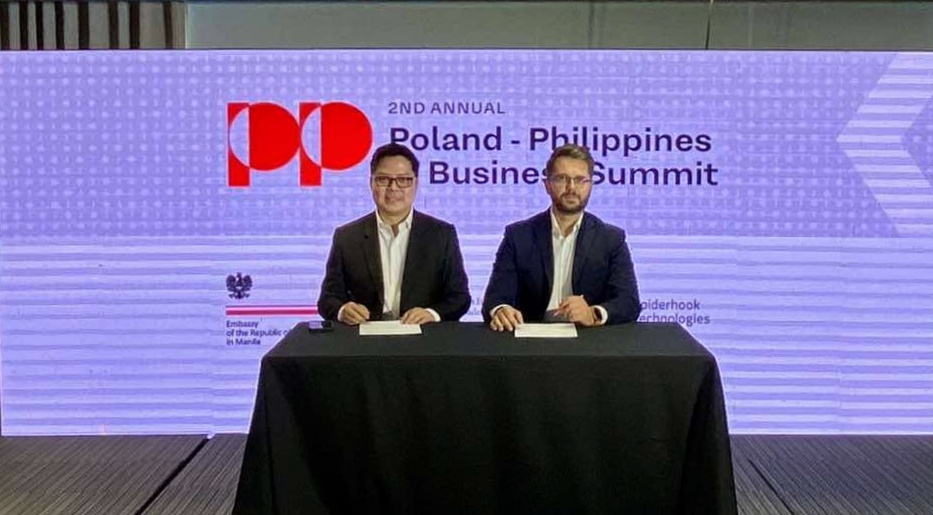 (In photo from left, Lito Villanueva, Chairman of Fintech Alliance PH, and Piotr Brewiński, Vice President FinTech Poland.)
This serves as a significant step forward in strengthening the ties between these two nations, with the ultimate goal of advancing their respective fintech ecosystems.
"This is what fintech should be all about – delivering relevant, high impact, human-centric, and life-changing digital financial innovations," said Villanueva during his presentation. He also shared that the Philippines serves as a bright spot for banking and connectivity, comprising 93.2M deposit accounts, 84.75M internet users, and 41M active e-money accounts.
It is also important to remember how Dr. Francisco Napalit, iACADEMY's Dean for the School of Computing, emphasized the necessity of having ethical skills and the grit to deal with the emerging trends in technology as both Polish and Filipinos are considered to be "game changers" in this dynamic industry.
As the world becomes increasingly interconnected, the need to ensure the security of financial transactions and data has never been more pressing. In response to this imperative, the summit showcased cutting-edge solutions that are at the forefront of the battle against cyber threats. Experts and innovators from both the Philippines and Poland demonstrated how technologies like blockchain, artificial intelligence, and biometrics are being harnessed to fortify financial systems against potential vulnerabilities. In general, discussions highlighted preventive measures to strategies that can help the digital ecosystem.
Before the event concluded, various IT companies were presented:
NextBank
Comarch
Verestro
Spiderhook Technologies
Directio
Lingaro
Pentacomp
ProDevice (Diskus.pl)
BR-AG
Speaking to THEPHILBIZNEWS, Wasiewski said that as the Head of the Polish Investment and Trade Agency Foreign Trade Office in Manila, he will continue to explore more opportunities for cooperation between the Philippines and Poland and expressed gratitude to the unwavering support of the Polish Embassy in the Philippines under the tutelage of Ambassador Szczepankiewicz.
Indeed, the 2nd Annual Poland-Philippines IT Business Summit was a resounding success, shedding light on the most pressing concerns in information technology. The event served as a catalyst for collaboration, knowledge exchange, and innovation in the ever-evolving landscape of IT. It was a powerful symbol of the growing partnership between these two nations, united in their dedication to safer and more innovative digital platforms for the future.