(In photo, JPark is the biggest resort in the island of Mactan and the only 5-star water park in the country.)
JPark Island Resort and Waterpark, Cebu's premier leisure resort where fun and luxury meet, is upgrading its room entertainment system to further boost guest convenience and experience, installing high-tech digital boxes powered by Converge called FiberTV. These digiboxes may not only be used for streaming but can be used as a one-stop shop for customer services in the future.
Brian Connelly, General Manager and Vice President of Operations for JPark highlighted this technology advancement in a recent interview.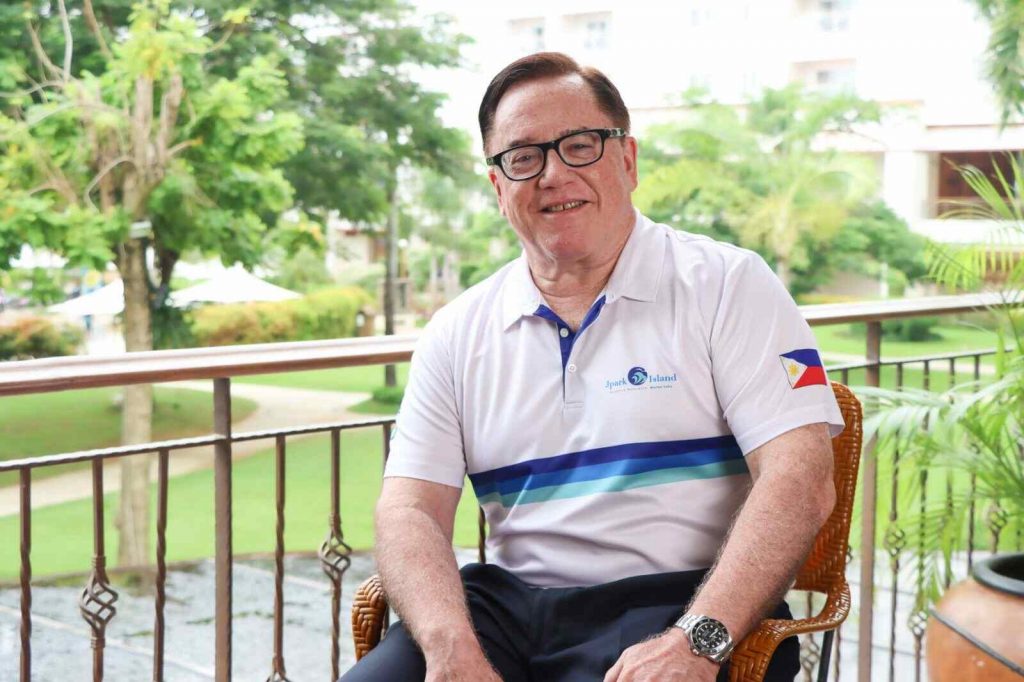 (In photo, Brian Connelly, General Manager and Vice President for Operations at JPark Island Resort and Waterpark, said the sprawling water park is already looking at the future of the hospitality sector, with the recent installation of FiberTV in its guest rooms.)
"We've now recently made a shift from the traditional model of in-room tv to a digibox called FiberTV so that the regular tv in every room is now a smart tv. They can see Netflix, Youtube and all their different accounts online. It's important for us to provide consistent entertainment for our guests because that's what the customers expect," the company official said.
"This digital-based entertainment system may, in the future, be installed with a facility for service reservations, online shopping, and food orders, thus offering more convenience for customers," Connelly added.
Consistency is king, Connelly emphasized, hence Converge has been tapped as the 17-hectare resort's primary broadband provider. Wifi coverage is provided anywhere in the property, giving its customers a seamless experience of connectivity as they tour the expansive property.
"As you walk around, you've got continuous connectivity. This increases our ability to help our customers with shopping, travel, and sight-seeing. All the important things to a guest who's visiting the island for leisure – like when can I go parasailing, when can I see the whale sharks in Oslob, how do I get to see the top of the mountains? The fact that we can offer them connectivity throughout the resort helps," he said.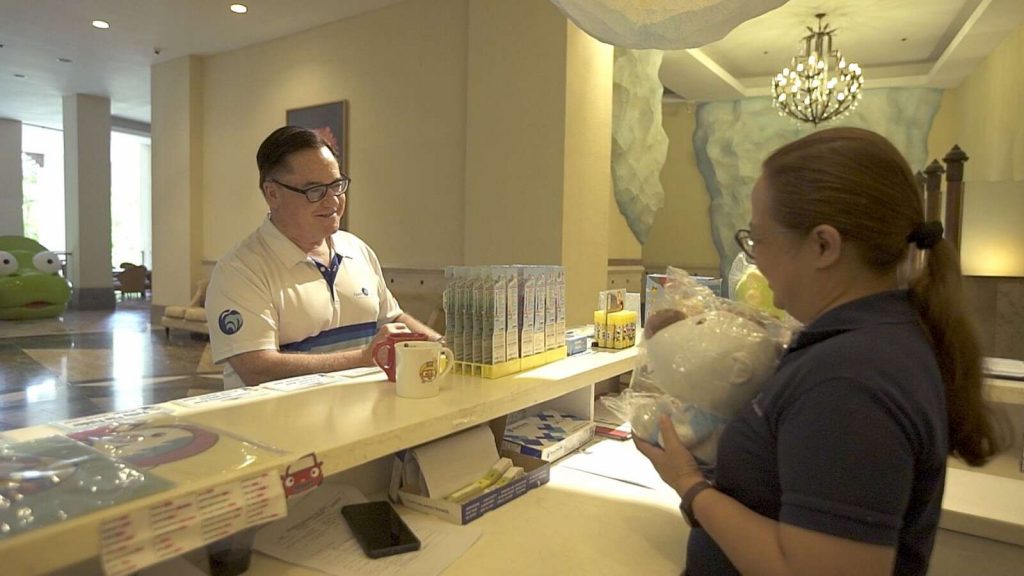 The resort's digital readiness will become an even bigger part of the resort's customer service, said Connelly.
Like many businesses in the country, the global health crisis in 2020 upended business operations of JPark. However, it was the company's pivot to digitalization that allowed it to weather the crisis and shifted its business model to cater to more domestic customers.
"Since there were a lot of restrictions in flying, and the only way to get to our island was through air, we had to adjust. We slowly started to increase our ability to reach out to new customers through our online platforms, like here in Cebu. We were able to take in guests who wanted a staycation because they were tired of their homes and not being able to go out. There was a time that 70% – 80% of our business were domestic," said Connelly.
Even when super typhoon Odette hit and power lines were down for most of the island, they stayed open because they had a generator and their restaurants were kept open.
"We reached out from these different channels like Facebook, Instagram, and TikTok to say we're open,we have wifi, we have power, we have water, we have AC, and we have a wonderful resort for you to enjoy right here on the island. Because at that time you couldn't fly out from the island," he added.
Following the pandemic and Odette, operations have normalized and JPark now caters to a mix of international and local guests. For foreign tourists, the majority of the park's guests come from Korea, thus the demand for a quality and consistent connection is all the more pressing.
"They're communicating for leisure or for business and they need to have stability. Converge has done that for us. They're providing us with stability in terms of our bandwidth on a regular basis," Connelly affirmed.
For the executive, a strong, quality connection is what completes the experience in the resort that offers seemingly endless amenities for guests. The resort boasts of 820 rooms, a ballroom that can fit over a thousand people, nine restaurants , three water parks and two beaches. Jet skiing, banana boat riding, and parasailing are just a few of the water activities families may enjoy on the sprawling leisure property.
As the resort slowly regains its footing in the hospitality and leisure industry following the pandemic, it can only benefit from more digital initiatives to diversify its customer offerings.
"We also see the future where guests will no longer have to stop at the front desk. They can go straight to their room; the lock will be programmed in their phone, they can pick their room from their phone. We 're joining the future of hospitality, and we want to offer these in the near long term. That's why we think Converge is the right partner for us," Connelly concluded.
JPark Island Resort and Waterpark is now fully owned by Cebu's "Mango King", Justin Uy, the Chairman of Profood International Corp which is known for exporting Philippine dried mangoes.