(In photo: From left, Mr. Deepak Kumar, Paymonggo Head of Growth and Sales; Mr. Kurt Molina, Billease Head of Merchant Products; Mr. Terence Ridder, Lizard Global CEO of Asia; Mr. Ricky Sy, Travereel Chairman and Investor; Ms. Debbie Nebaya, Travereel CEO; Ms. Vicky Rada, Travereel COO; Mr. Mark Dela Cruz, Travereel Digital Marketing Manager; Paige Ranola and Jewel Mesina, Travereel Influencers)
By Alithea De Jesus
The landscape of booking one's great escape has changed significantly as many techpreneurs and innovators realized the need to embrace the inevitable, the use of technology!
Gone are the days when you have to contact a travel agency, wait for their availability and a lot of uncertainties because there are other clients that need to be served since it's always first come, first serve basis and that's understandable and that's how it should be.
Mindful of the concerns of the individuals longing to travel, Travereel launched a groundbreaking and revolutionary travel mobile application that promises to transform how people explore and experience the world.
Selcouth's Travereel mobile app is set to change the way you plan and enjoy your travel experiences, providing a seamless, one-stop solution for all your travel needs.
This game-changing travel app lets you book your stay or destination seamlessly by just clicking and watching the reels shared by fellow travelers. Travel offers you an incredible variety of options, whether you wish to stay in a stylish metropolitan apartment, an opulent beach resort, or a cozy B&B in the countryside.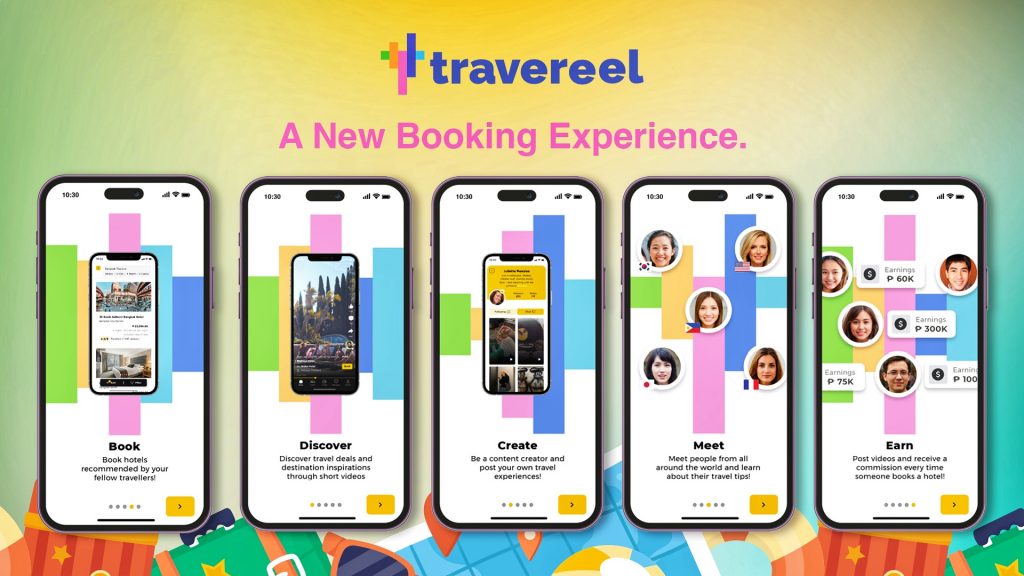 "Travereel was born out of a passion for exploring the world and the belief that travel should be accessible, personalized, and unforgettable for everyone," said Debbie Nebaya, Travereel CEO. "Our team has poured their hearts into creating this app, and we are thrilled to bring this vision to life and empower travelers to embark on journeys that leave a lasting imprint on their hearts."
Enjoy a fun, engaging, reliable display of hotel properties through short vertical videos from our travel community, and imagine how your next day's vacation will look like.
Travereel is more than just a travel app; it's your personalized travel concierge, offering a wide range of features to enhance your journeys. Here are some notable key features of the app:
Discover Hidden Gems: Find off-the-beaten-path attractions, local eateries, and cultural experiences with our curated recommendations and user-generated content. Get a taste of authentic travel with Travereel.
Travel Social Network: Connect with fellow travelers, share your experiences, and get real-time advice from the Travereel community. Discover travel buddies and create lasting memories through your own travel experiences.
Seamless booking: Book your preferred hotel in just click and tap. Travereel gives you seamless booking experience by clicking the 'Book' button on the reel.
Flexible payment terms: Payment convenience via different payment options from Paymonggo: Debit and Credit Card, GCash, Maya, and Billease. Users can also opt for the Buy Now, Pay Later payment terms.
Earn Commission: Be a content creator and post your own travel experiences. Post videos and receive an affiliate commission for bookings from your shared travel reels and vlogs.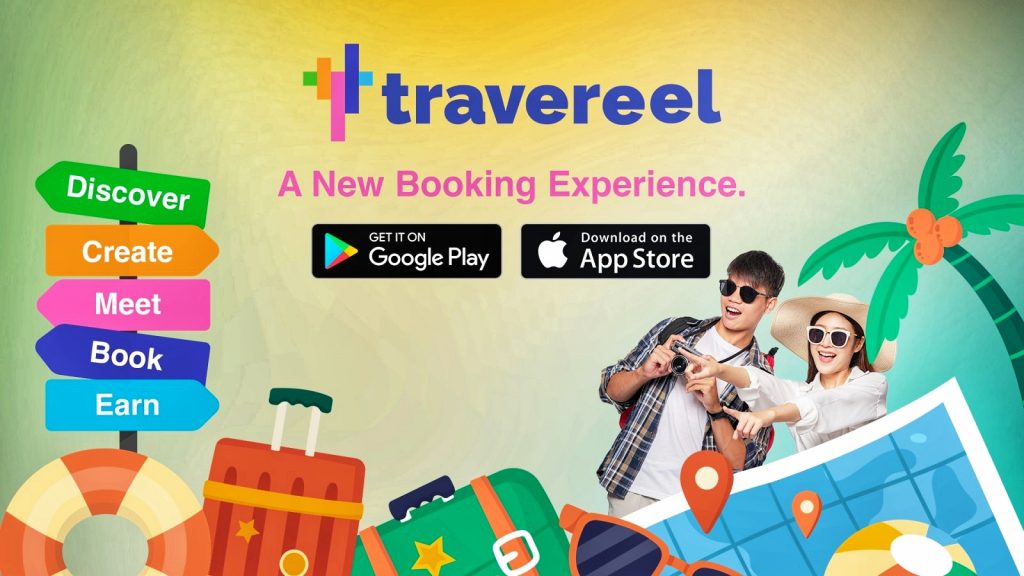 Safety Features: Stay informed about travel advisories and emergency contact information, and receive safety tips to ensure your well-being while exploring new destinations.
Travereel is now available for both iOS and Android, ensuring that no matter your device, you can experience the world at your fingertips. Our commitment to providing a user-friendly, accessible platform is at the heart of Travereel's development.
For more information, visit Traveleers' website www.traveleer.com or social media platforms: Facebook (Facebook.com/TRAVEREEL2022), (Instagram.com/travereel.app), TikTok (TikTok.com/@travereel), and YouTube (YouTube.com/@Travereel).