The Japan International Cooperation Agency (JICA) and the Ateneo de Manila University (ADMU) successfully conducted the 4th JICA Chair Lecture Series at the ADMU Campus in Quezon City on September 20, 2023. Titled "Japan's Experience on Peace Building: Bangsamoro's Journey to Peace", the lecture served as a venue for sharing Japan's peacebuilding experiences in the Bangsamoro Autonomous Region in Muslim Mindanao (BARMM).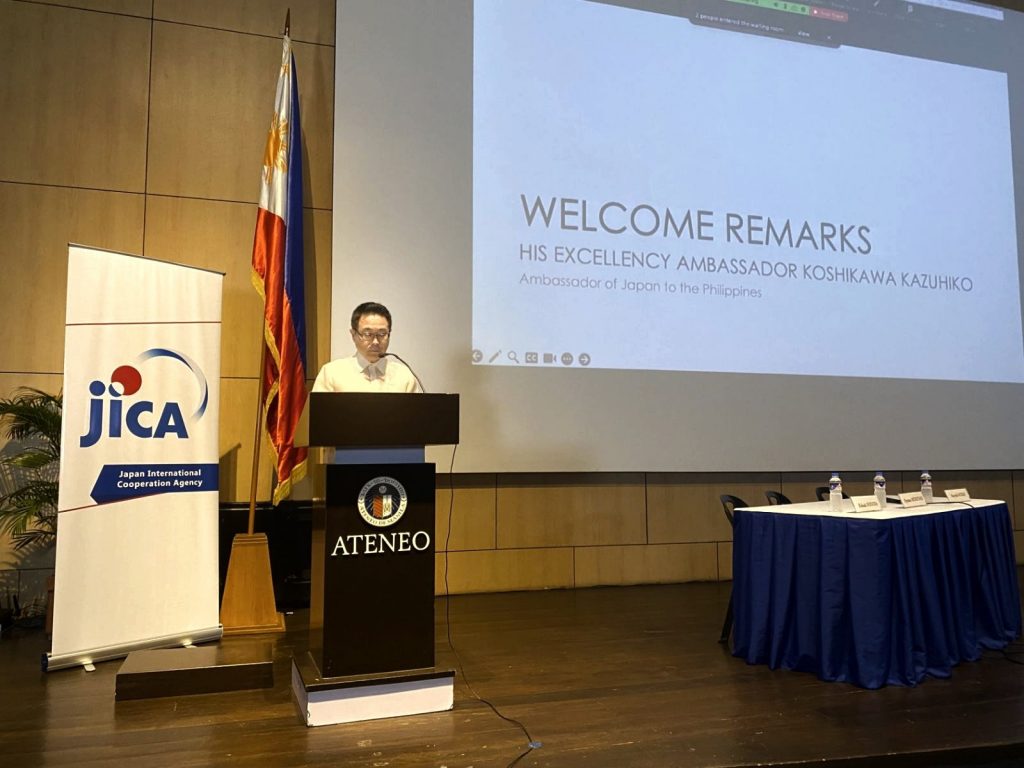 Ambassador KOSHIKAWA Kazuhiko graced the occasion alongside JICA Philippines Chief Representative SAKAMOTO Takema and ADMU President Fr. Roberto C. Yap, S.J.
Professor SHINODA Hideaki of the Tokyo University of Foreign Studies served as the main Speaker of the JICA Chair lecture. Joining as Panelists were JICA Headquarters, Governance and Peacebuilding Department MUROTANI Ryutaro, JICA Headquarters, Division 5, Southeast Asian Department Senior Advisor OCHIAI Naoyuki, BARMM Minister for Agriculture, Fisheries and Agrarian Reform Mohammad S. Yacob, Office of the Presidential Adviser on Peace, Reconciliation and Unity (OPAPRU) Director Farrah Grace V. Naparan, and ADMU Department of Political Science Assistant Professor Dr. Jennifer S. Oreta. Dr. Marie Danielle V. Guillen of the ADMU Japanese Studies Program and the University of the Philippines (UP) Asian Institute of Tourism served as the Moderator.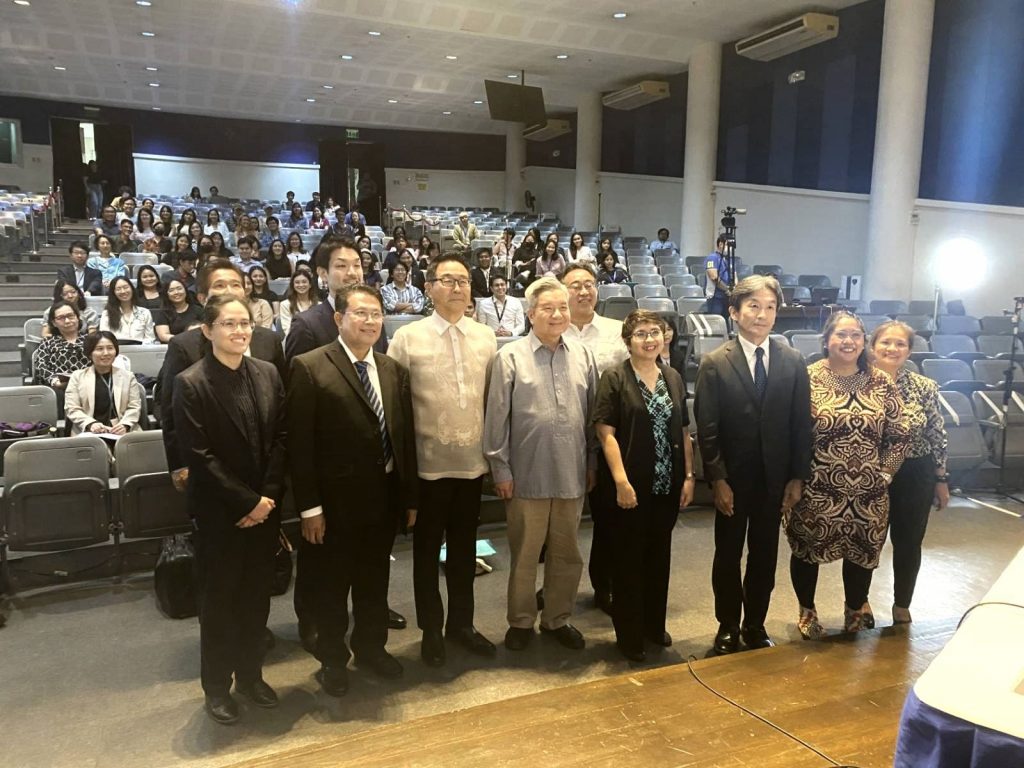 In his message, Ambassador Koshikawa lauded JICA's dedication through its partnership with ADMU, noting that Japan aims to contribute to global sustainable development through JICA Chair and other similar initiatives. Ambassador Koshikawa also highlighted Japan's commitment to the Mindanao peace process since 2002 and paid tribute to former JICA President Dr. OGATA Sadako, who championed peacebuilding efforts in Mindanao and the ideals of human security.
Ambassador Koshikawa underlined Japan's commitment to assisting the Philippines towards lasting development and its view on the Mindanao peace process as a "pivotal chapter" in Philippine history. The Ambassador also praised the positive reception towards the JICA Chair lecture, saying, "Our unwavering commitment to peacebuilding in the region is evident, and we are heartened by the enthusiastic participation of students and academic institutions in this dialogue."