With the aim of empowering auto workshop businesses to adapt, keep up, and achieve their maximum growth potential, Shell Lubricants Philippines recently held its first-of-its-kind Fast Track: Shell Helix Auto Workshop Summit on September 5, 2023, at the SMX Convention Center in Pasay City.
The summit showcased Shell Lubricants' top-notch Shell Helix products and services while offering auto workshop owners the opportunity to accelerate and expand their businesses. It also featured talks from industry experts covering Shell lubricants, business development, fintech, and franchising tracks.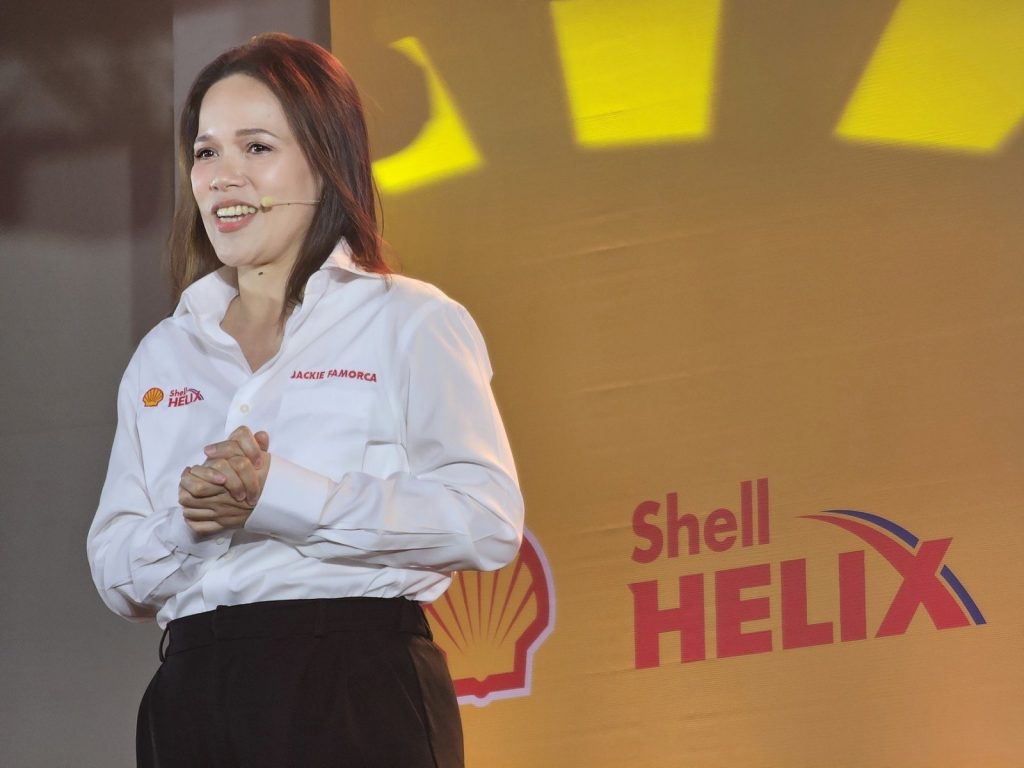 Jackie Famorca, Vice President of Shell Lubricants Philippines acknowledges the crucial role auto workshops play in the country's overall mobility during her opening remarks. 

Chi Malabanan, Shell Helix Brand Manager, unveiled the new brand campaign inviting customers and workshop owners to change to the purest, most advanced oil. This campaign underscores the essence of choosing a partner that excels in consumer trust, product superiority, and technology. Malabanan highlighted Shell Helix's century-long presence and its reputation for trust, quality, and reliability.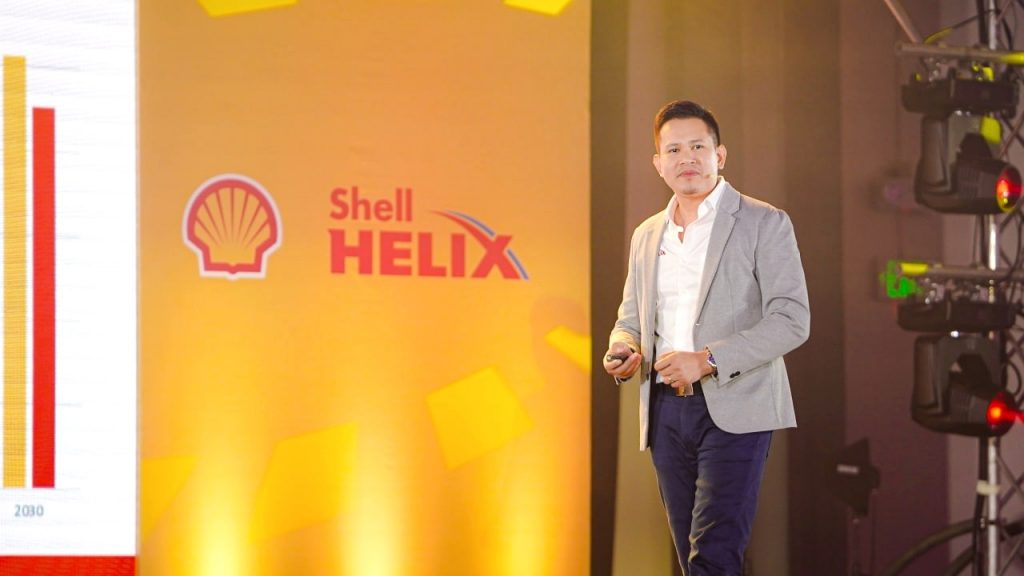 Leo Mendoza, Marketing and Business Development Manager of Shell Lubricants Philippines shares the industry trends reshaping the country's automotive landscape.
"Auto workshops are not just businesses; they're thriving communities that bring people together and foster a shared sense of belonging. Shell Lubricants takes pride in being able to connect and provide support to the driving force that keeps us going and moving forward. Through Shell Helix, we can create better and more sustainable growth for our business owners," said Jackie Famorca Vice President of Shell Lubricants Philippines in her opening remarks.
One highlight of the event was the presentation on the partnership benefits represented by the acronym LUBES: Learning, Upgrade, Business development, Elevating the business through digital expansion, and the Shell Helix product portfolio. Jensen Garcia, Business Development Manager, zeroed in on the importance of trust in the industry and how Shell Helix products and services are anchored on ensuring that human, product, and brand truths are conveyed to business owners and their customers.
On the other hand, Leo Mendoza, Marketing and Business Development Manager, discussed industry trends such as sustainability, connectivity, and personalization, emphasizing the need for the right partner to stay competitive.
Leveraging Business Expansion and Tech Trends for Success 

Partnering with Shell Lubricants is a strategic move for long-term business successes like auto workshops, according to Dana Cuneta, CFE, AVP-Consultancy at Francorp Philippines. "Aligning your auto workshop business with Shell Helix adds a significant layer of credibility to potential franchise prospects. It ensures a consistent and uninterrupted supply of lubricant products, as well as access to cutting-edge technology and research and development which will give you a competitive edge in the market and enable them to succeed in the long term," Cuneta said.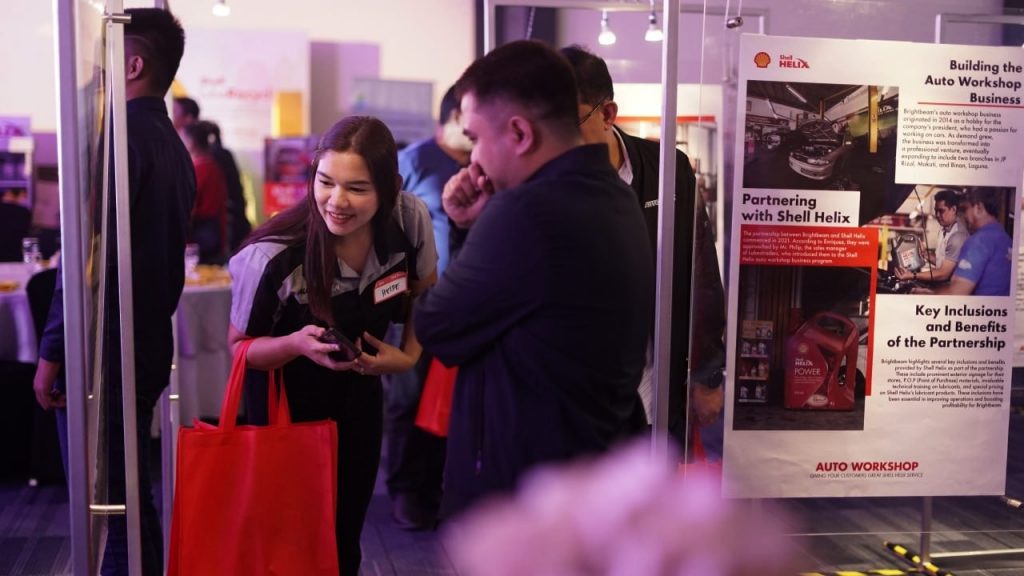 Participants visit the testimonial area featuring the success stories of existing Shell Helix auto workshop partners and had the chance to network with fellow business owners and prospective suppliers.

She also commended the free trainings offered by the Shell Helix Team as part of the partnership, which will support mechanics and equip them to perform well and deliver quality service to their customers.

GCash Enterprise Sales Head Martin Kristopher Limgenco II, fintech track guest speaker, pointed out the importance of integrating fintech into auto workshops' daily operations and services as it offers business owners access to financing and investment options for growth, while customers benefit from convenient mobile payment methods, saving time and hassle.

Success Stories from Auto Workshop Owners Thriving with Shell Helix 

Auto workshop success stories with Shell Helix underscore the value of strong partnerships for growth and sustainability. Reymont Uy Choachuy, Chief Innovation Officer of Car Doctor, elaborated on the broader advantages of working with a trusted brand like Shell. Beyond growth in operations, he stressed the importance of global alignment and environmental responsibility.

"As we begin to scale our operations, we have aligned with them in fully reducing carbon emissions in our operations," Choachuy shared. He also noted the branding and quality assurance that come with their partnership, saying, "We are sure of the quality of products and services we deliver to the people."  

Moreover, Francisco Malbog, CEO of Car Crew Automotive Service Center, highlighted the transformative impact of their partnership with Shell Helix. He emphasized the value of aligning with a leading brand like Shell, sharing how he sees this collaboration as a global stage setter for the auto independent workshop business through the quality products, best practices, and standards in place, which, he said, brings professionalism and convenience to their operations.
Shell Helix offers a range of products, technical support, marketing materials, and a network of auto workshop owners to fast-track business growth and success. By partnering with Shell Helix, business owners can win with a partner that drives their growth.
Auto workshop owners interested in partnering with Shell Helix can sign up through this link: https://lubricants.shell.com/l/270112/2023-07-31/2jrfn4