By Victoria "NIKE" De Dios
The pandemic has caused every one of us anxiety and mental health issues as health and safety concerns coupled with economic and income uncertainties weighed down every Juan and Juana, setting back a broad spectrum of businesses.
As we navigate the post-pandemic world, the landscape of the workplace has drastically shaped up from a straightjacket-stiffness of the traditional office layout to a reimagined and unprecedented empirical changes not just limited to the new layout and design, well-lighted and more spaces not for pragmatic reasons, but more on the fact that the psychological impact of the pandemic that resulted in varying degrees of mental health issues such as depression, suicide, isolation, among others.
Needless to say, when the whole world was still dealing with the pandemic, the top boardroom agenda was how to maintain business continuity and support employees in navigating the pandemic.
Cognizant of the delicate need to implement changes in the workplace, many companies offered hybrid work options, either office work or work from home. In the same breadth, real estate companies have considered the importance of dealing with the new normal.

In the landscape of modern office spaces, there's a transformative shift underway. The modern workforce, defined by their hunger for knowledge and driven by unbridled ambition, seeks more than just four walls and a Wi-Fi connection. They yearn for environments that stimulate growth, foster collaboration, and prioritize holistic well-being.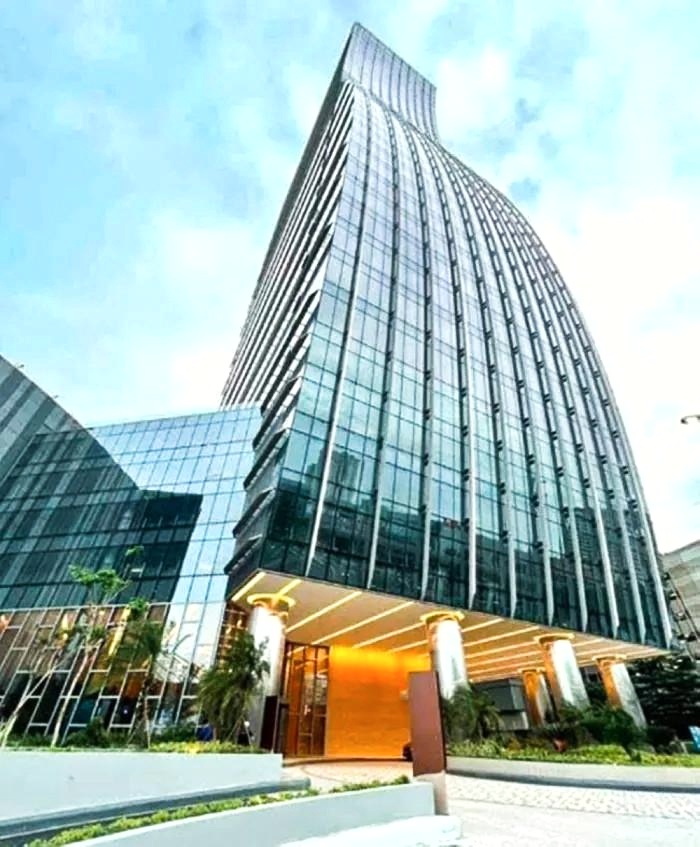 At the forefront of this transformation is SM Offices, the commercial property development and management arm of the renowned SM Prime Holdings, Inc. (SM Prime). Rather than just reacting to the change, SM Offices is a catalyst that recalibrates the very ethos of workplace experiences to resonate with today's fast-paced and demanding world.
SM Offices sets itself apart with its visionary approach. Deep within the designs they've brought to life, which are renowned for their perfect blend of sustainability, disaster resilience, and strategic urban placements, is a holistic philosophy that aims at crafting nurturing environments that truly echo the aspirations and requirements of contemporary professionals.
Recognizing this paradigm shift in expectations, SM Offices has interwoven the principles of employee well-being, satisfaction, and deep engagement into the core fabric of their developmental approach. It continuously prioritizes tenant-partners and employees by adhering to their needs after carefully listening and engaging with them.
As stated by Alexis Ortiga, SM Prime's Commercial Properties Group Vice President, SM Offices has begun providing employee-centric services that address various needs, such as ESG-sensitive office solutions, green outdoor spaces and sports facilities that promote health and well-being, and retail conveniences that make the transition from home to work seamless and fun.
SM Offices' holistic philosophy is very much evident in their initiatives. For instance, in collaboration with the Philippine Mental Health Association, they recently held a wellness activity for their tenants in celebration of World Mental Health Day, wherein participants from various companies kicked into high gear in a cardio-boxing session, enjoying the backdrop of a Manila Bay sunset. 
SM Offices also held a gala event in celebration of the Halloween festivities. Beyond mere entertainment, this initiative has been designed to be a cultural get-together. Packed with puppet acts, magic shows, and a variety of games, it aims to transform routine office activities into cherished experiences that foster community bonding.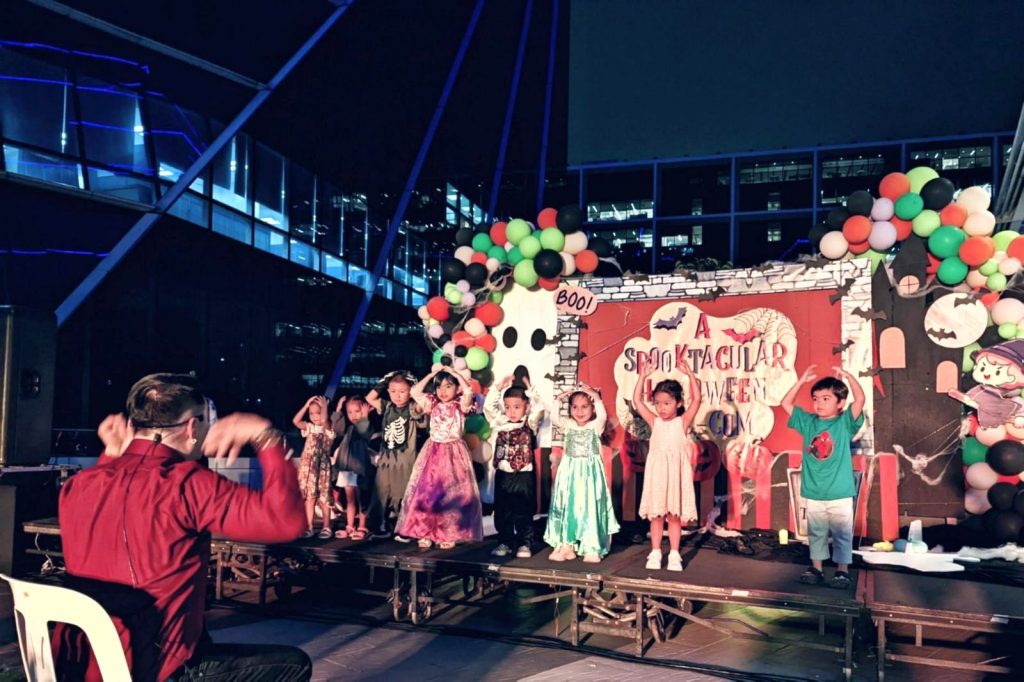 Even so, the vision of SM Offices extends well beyond these festivities as it keeps to heart its thrust for a well-balanced lifestyle. In line with living a healthy and active routine, OneE-com Center boasts of a basketball, badminton, and volleyball courts at the top floor, which are bookable on-line and readily available for the enjoyment of E-com tenants and employees in the Mall of Asia Complex. SM Offices also begins to schedule eclectic night gigs at the illustrious Prism Plazas, blending harmonious music with an array of gourmet culinary delights, and "destress hours," offering tranquil pockets of relaxation and rejuvenation amidst the demanding rigors of work. 
"Our collaborations extend to other SM Prime affiliates, curating a unique suite of benefits designed to augment the workplace experience," Mr. Ortiga added. "From exclusive privileges to tenant-partner appreciation events, our intent is unequivocal — to nurture a profound sense of community and mutual growth."
In terms of expansion, SM Offices' portfolio of properties continues to sprout in the metro. The recently-launched LEED Gold certified Mega Tower, an elegant S-shaped 50-storey skyscraper in the Ortigas Central Business District, stands as SM Offices' tallest skyscraper to date.
Another structure launched a few months ago is the FourE-com Center's South Tower in the MOA Complex. Pre-LEED Gold certified FourE-com Center, with its three 15-storey towers, spans an estimated 100,000 square meters of leasable area. Apart from the workspace, it boasts a range of dining options and a serene courtyard garden podium that serves as a plaza offering breathtaking views of Manila Bay.
The construction of SixE-com Center, likewise, is in full swing and is poised to be the latest addition to MOA Complex's E-com Series by 2026.
Amid a dynamic blend of shifting needs and aspirations in the contemporary workplace, SM Offices stands tall, not just as a participant but as a visionary leader. Their harmonious meld of architectural prowess, unwavering commitment to sustainability, and a deep-rooted focus on employee well-being sets them apart.
"We don't just build office spaces; we craft ecosystems where ambition meets opportunity, sustainability partners with growth, and every employee feels valued," Mr. Ortiga said.