Flying to more countries than any other airline in the world, Turkish Airlines continues to expand its network with the introduction of Detroit flights.
As of November 15, 2023, flights to Detroit will be operated three days a week, connecting Istanbul Airport with Detroit Metropolitan Wayne County Airport. After December 25, 2023, the flag carrier's Detroit flights will be increased to four days a week. With the addition of Detroit flights, Turkish Airlines has increased its network to 345 destinations and now serves 13 destinations in the U.S.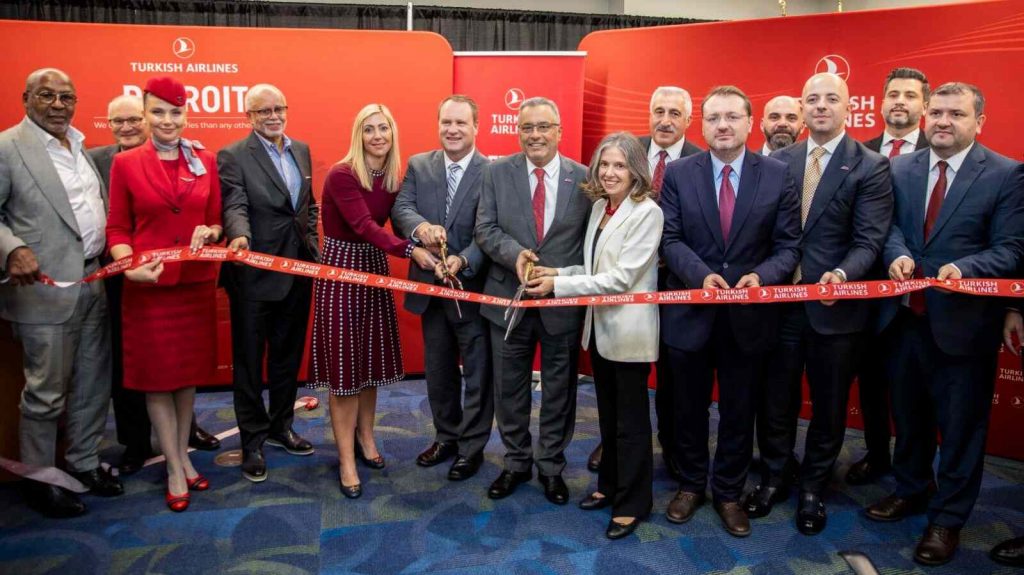 The first Detroit flight was warmly welcomed with a ceremonial water cannon salute. The event was held at Detroit Metropolitan Wayne County Airport and attended by local officials, Turkish Airlines executives, and aviation enthusiasts.
Turkish Airlines Chairman of the Board and the Executive Committee, Prof. Dr. Ahmet Bolat stated at the ceremony; "Today is a special day as we gather here to celebrate the inaugural flight of Turkish Airlines to the city of Detroit. We have brought two great cities, Istanbul and Detroit, closer together by initiating this direct flight. We're thrilled to connect Istanbul and Detroit, creating opportunities for travel, business, and cultural exploration. As the national flag carrier of Türkiye, our beautiful country, we reach to more countries than any other airline in the world, and by adding new destinations to our ever-expanding network, such as Detroit, we continue to serve our primary mission of uniting people and cultures all around the globe."
Detroit, a city in the state of Michigan, is the tenth largest city in the U.S. known primarily as the center of the automotive industry. Detroit, also referred to as "Motor City" has a rich history in music and cultural heritage.
To view the flight schedules please visit www.turkishairlines.com, contact the call center at +90 212 444 0 849 or visit any Turkish Airlines sales office.